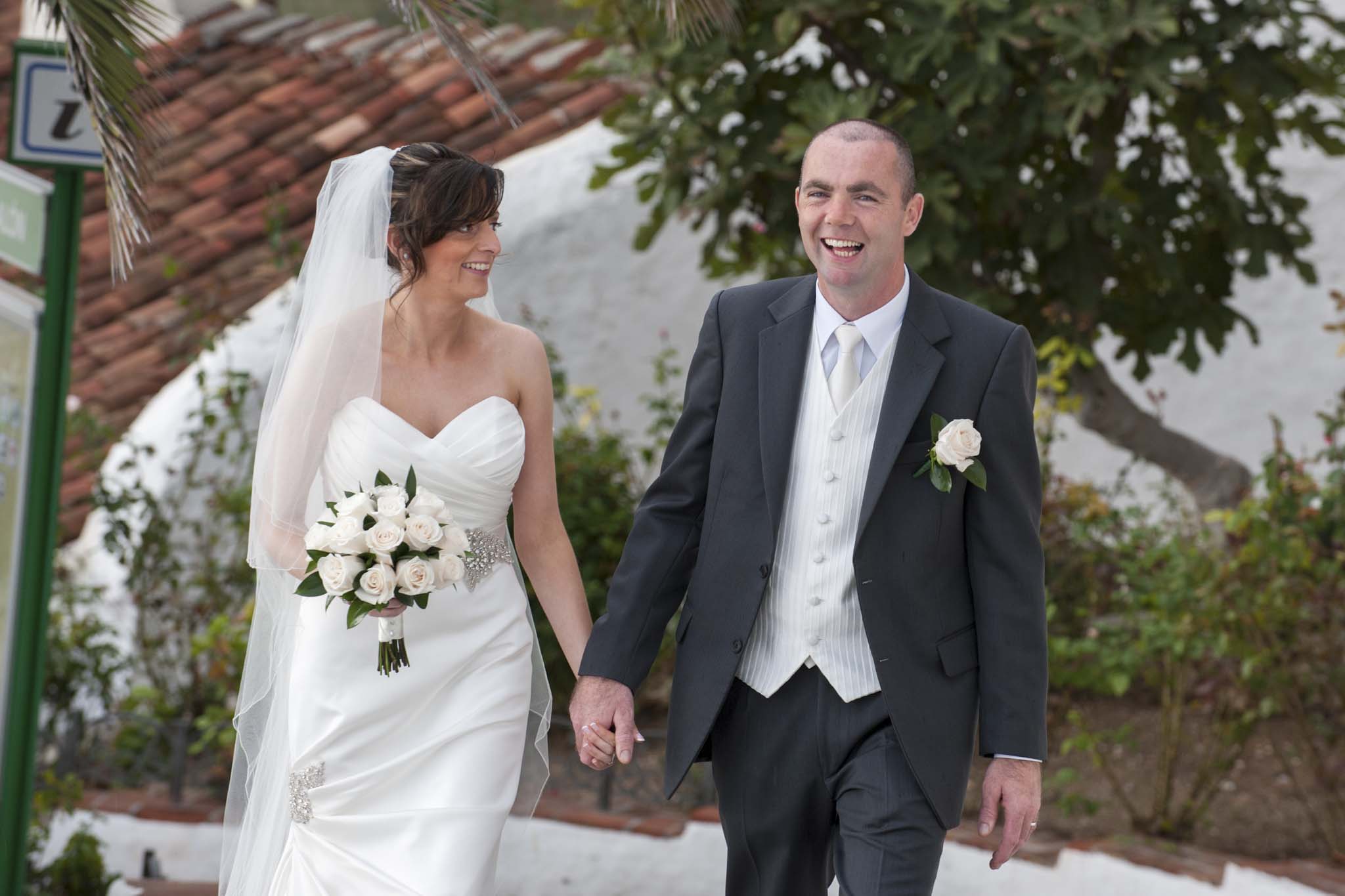 The lovely couple , Elaine & Thomas celebrated their wedding in the beautiful village of Nerja , In the local village church of El Salvador .
The couple enjoyed a cooler temperature , as it was an October wedding , The atmosphere was relaxed , and the held a very intimate ceremony in the local village church.
The reception was close by in Cochrane's Restaurant, where the whole party enjoyed a very special evening.
The entire wedding was organized by Julie Dixon http://www.jdweddingplannerspain.com/ who did a fantastic job. The entire day was perfect , and special to Elaine & Thomas for allowing me to capture your special moments on camera .